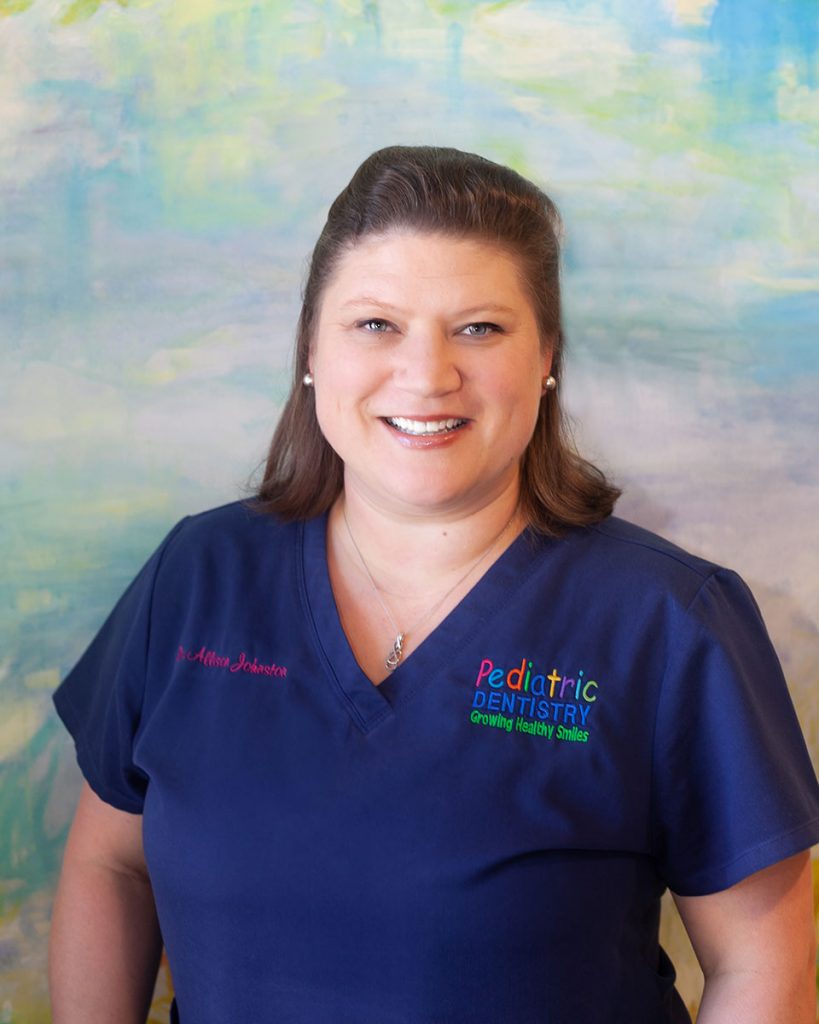 Dr. Johnston grew up in Wilmington, NC and attended North Carolina State University. As a Caldwell Scholar, she graduated Summa Cum Laude with a BS in Biological Sciences and a minor in Psychology. She had the honor of being awarded membership in Phi Eta Sigma, Phi Kappa Phi and Phi Beta Kappa honor fraternities.
Her passion for working with children and love of science led to her decision to become a pediatric dentist. She completed dental school at the University of Florida Dental School in 2011 and became a Gator fan for life. After dental school, she attended the University of Minnesota for specialty training in pediatric dentistry.
Outside of the office you can find her hanging out with her dogs, cheering on the Gators and enjoying time in the wonderful Florida weather.