We love hearing about your experience.
"I brought my grandson in for his cleaning today for the first time and was impressed with the professionalism of the staff.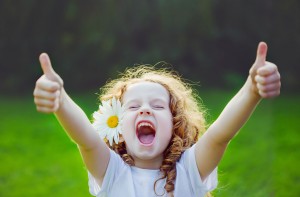 They were very caring and reassuring to my grandson. The facilities are very child-friendly with the overhead TV, toys in the waiting room, and even bubblegum flavored cleaning gel. The hygienist and Dr. were very engaging and friendly. I would recommend this practice to others with small children. :-)"
– by Vivian J.
See more of our patient reviews here: http://bit.ly/2azt8YH