Dr. Staman is visiting our office this week and getting to know our Team and some of our wonderful patients.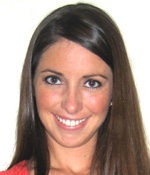 Dr. Staman graduated from The Bolles School here in Jacksonville and then completed her D.M.D degree at the University of Florida in 2009. She then completed her pediatric dentistry residency at Louisiana State University and has been practicing dentistry in New Orleans.
Dr. Staman is a talented pediatric dentist with a wonderful kid-friendly personality. We look forward to welcoming her to the Team when she moves to Jacksonville this Fall!