Naturally, the first dental appointment a child has can come with some anxiety, but there are many ways to ease their nerves. We've put together several tips to help you prepare your child for their first visit to the dentist.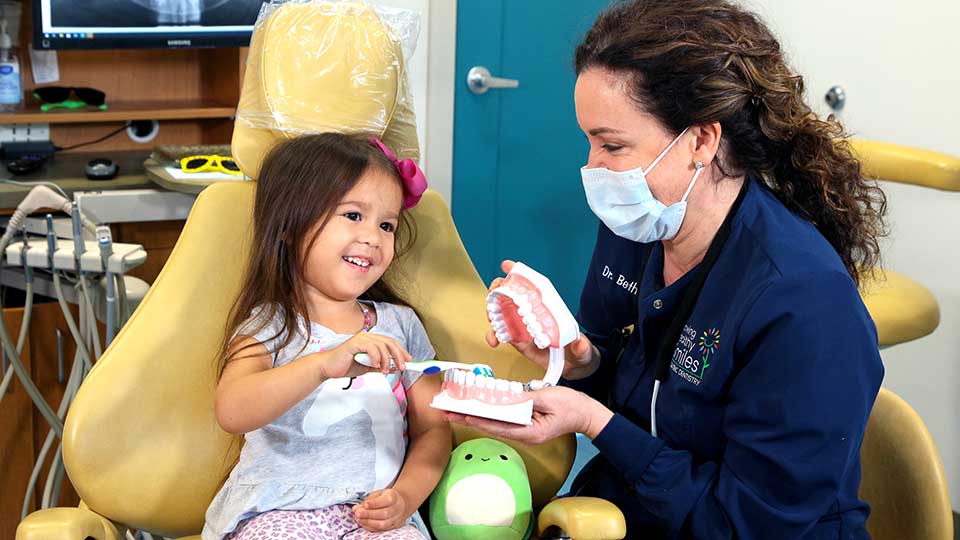 Choose the Right Pediatric Dentist
You may think it's easier to bring your child to your family dentist, but going to one who specializes in children may actually be a better fit. They have two to three years of specialty training following dental school where they focus on treating only children. Pediatric dentists have a more unique and thorough understanding of children and their dental needs. They are primary and specialty oral care providers for infants and children through adolescence, including those with special needs.
Talk Positively About What Will Happen at the Appointment
Studies have shown that parents can pass their dental anxiety on to their children. So, even if you aren't a huge fan of the dentist, don't let it show in front of your child.
If your child is afraid of the dentist and they're feeling anxious about their first dental visit, let them know it's completely normal to be nervous about something they haven't done before and offer plenty of positive reinforcement by praising them for being brave. Keep it simple and make sure you don't include too many details. Tell them the dentist will count their teeth and make sure their teeth are healthy. They will also meet a dental hygienist who will "tickle" their teeth with a special toothbrush.
Roll Play With Your Child
Role-playing can also help your child feel at ease. Take some time before their appointment to create a make-believe dental office. Pick a favorite stuffed animal and act out what will happen at the dentist. Or you can pretend you're the dentist and count and brush their teeth. Talk through what you're doing and why oral hygiene is so important. Then, swap roles or let your child have a turn being the dentist with a stuffed animal.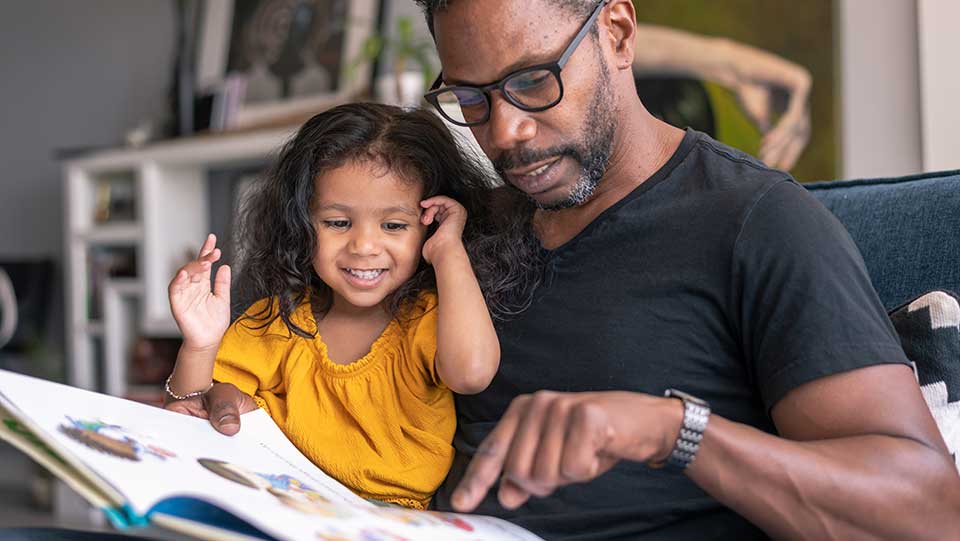 Read a Few Books About Going to the Dentist
Books can be incredibly helpful in getting a child ready for all sorts of life events, including a visit to the dentist. When kids see their favorite characters happily visiting the dentist, it helps put a positive spin on it. It can be hard to choose from all the wonderful books out there on the topic so here are a few to get you started:
The Tooth Book by Dr. Seuss
The Berenstain Bears Visit the Dentist by Stan and Jan Berenstain
Brush Brush Brush by Alicia Padron
Show Me Your Smile! A Visit to the Dentist (Dora the Explorer)
Dentist Trip (Peppa Pig)
Elmo Visits the Dentist by P.J. Shaw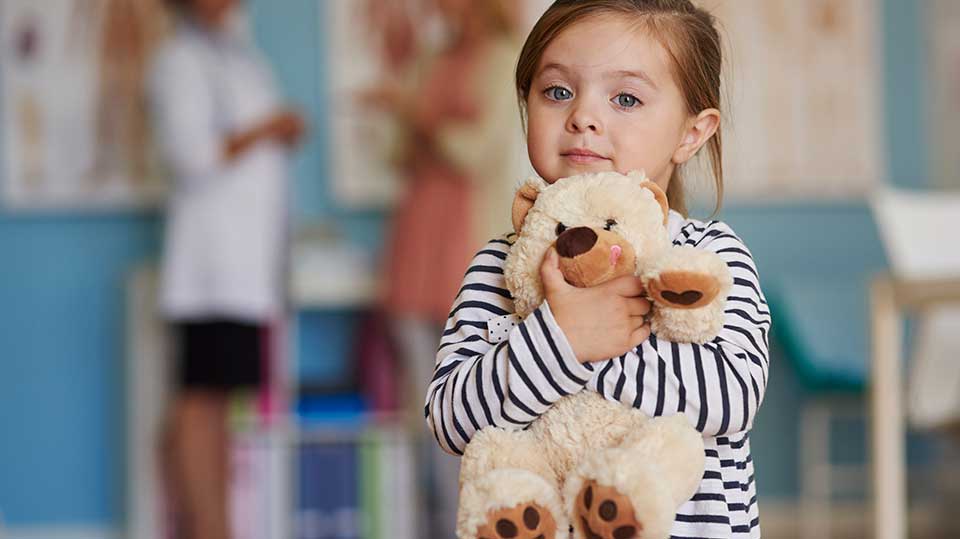 Bring a Friend
If your child has a favorite stuffed animal or toy, bring it with you to the dentist appointment. A familiar, beloved friend will help them feel safe and secure. And there may be time to check the stuffed animal's teeth too!
Schedule the Appointment for the Right Time
Schedule your child's dentist appointment at a time when they're typically in a good mood. Young children tend to do their best in the morning when they are fresh and full of energy. It's better to avoid scheduling appointments late in the day or close to nap times when children can be groggy or cranky.
Watch this video!
This is a great video that explains what will happen during your child's dental appointment.
By using these tips to prepare your child for their first dental visit, you can help them feel confident and ready to hop up in the chair. If you feel like your child needs a little more encouragement or you have questions, don't hesitate to reach out and we'll be more than happy to give you some more pointers. If it's time to schedule your child's first dental visit, book an appointment with Growing Healthy Smiles today!
Do you have any tips you'd like to add? We'd love to hear them! Share them with us on Facebook.