Stockings are perfect for filling with lots of small gifts that your child wouldn't otherwise expect. And what's better than giving your child the gift of a happy, healthy smile? There are many treats you can place in your child's stocking besides candy canes and other sweets, from small toys to healthy, homemade snacks, and even a few more specifically tooth-themed finds.
Here are a few ideas to get your kids excited about taking care of their teeth this coming year!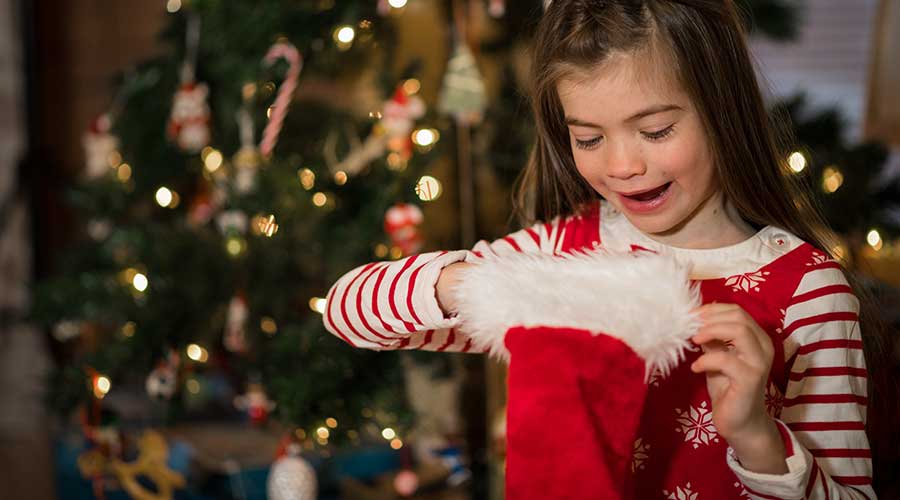 A Fun, New Toothbrush
Everyone loves a new toothbrush, and the right one can be just as exciting as a new toy for your child. The American Dental Association (ADA) recommends changing your toothbrush every three to four months. Why not start the new year off on the right foot with a brand-new toothbrush?
For younger children, pick a brush that features one of their favorite cartoon characters. Choose a toothbrush that has a smaller head and soft bristles since younger children have sensitive gums. Also, make sure to pick a brush that has an easy-to-hold handle for their smaller hands.
Older children will be excited to get an electric toothbrush in their favorite color, it makes brushing easier and more effective. Since electric toothbrushes are usually automatically timed, they're a simple way to ensure that your child is brushing for a full two minutes.
Sugar-Free, Cavity-Fighting Xylitol Gum or Lollipops
Kids love sweet surprises, and you can feel good about giving them these sweets that are good for them. Chewing sugar-free Xylitol gum can help produce saliva, which washes away trapped food particles from your teeth. Gum containing xylitol has been proven to help reduce cavities, making it a must-have stocking stuffer for the entire family.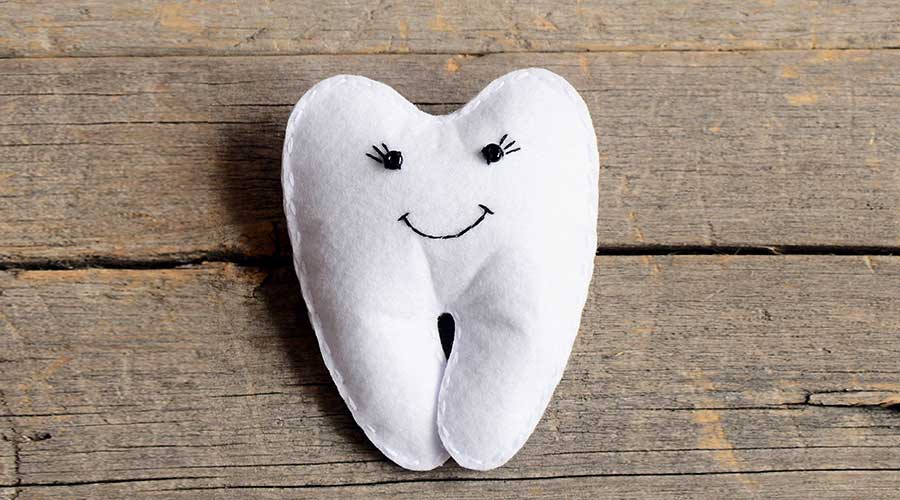 Tooth Fairy Pillow
Tooth pillows are fantastic dental stocking stuffers for small children who are still losing their baby teeth. A happy, cuddly tooth that can accompany them to bed will make them eager to await the Tooth Fairy's visit.
Flavored Toothpaste and Dental Floss
Fun flavored toothpaste and floss are sure to bring a smile to anyone's face. And there are some interesting flavors to try. You can choose toothpaste flavors such as watermelon, citrus, cinnamon, ginger, strawberry, and more. Floss is available in cinnamon, coconut, strawberry, grape, bubble gum, orange and even cupcake.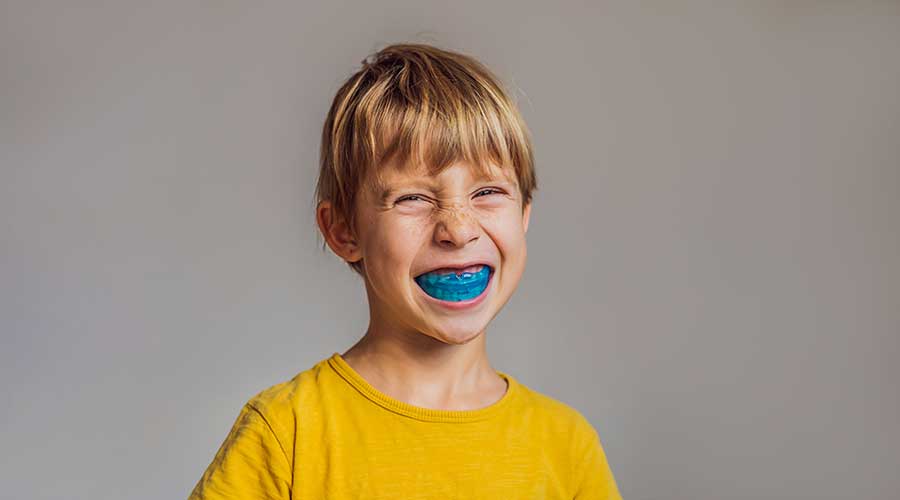 Does your child play sports? If so, consider giving them a mouthguard to protect those pearly whites. Even if they already have one, a new color or style can get kids excited about staying in the habit of wearing it.
Dental Hygiene Kit
Create the ultimate dental hygiene kit that comes with all kinds of goodies including
A compact mirror to check for left-behind food
A pop-up folding cup for rinsing
A mini-toothbrush for on-the-go cleaning
Mini toothpaste
Flavored floss
Mini mouthwash
Lip balm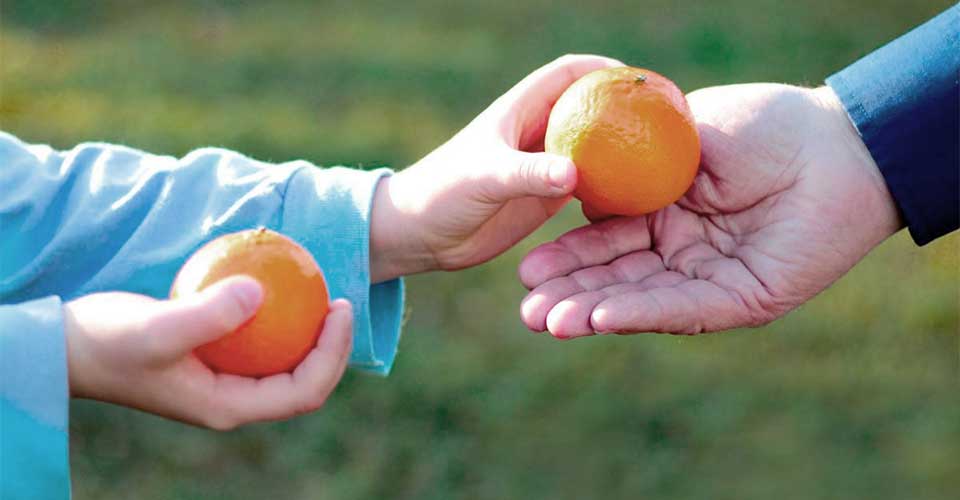 Tooth-Friendly Treats
You don't need to skip the goodies to keep your child's teeth healthy. Instead, swap the sweet treats for healthy ones. Small fruits like clementines, nuts and dried fruit, granola bars, popcorn are great stocking stuffers.  Here's a little history about why clementines were once popular to put in stockings.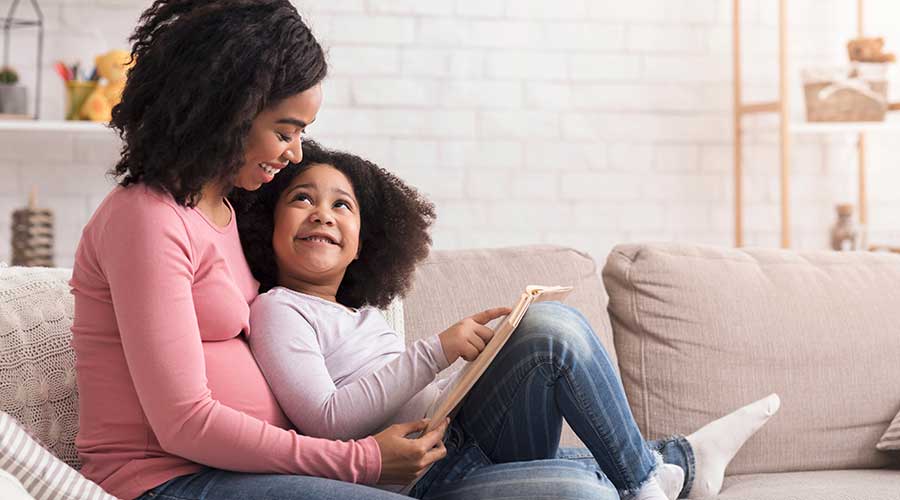 Books
Reading is wonderful for your child's development. Why not also use this opportunity to give them a fun book encouraging good oral hygiene habits? Find picture books about brushing and flossing, the tooth fairy, or visits to the dentist. Small dental care books like Dr. Seuss's "The Tooth Book" or "The Tooth Book: A Guide to Healthy Teeth and Gums" by Edward Miller are great for small children. These books make learning about how to care for their own teeth fun
Choose Smile-Friendly Stocking Stuffers
This holiday season, give your child the gift of good oral hygiene with fun dental stocking stuffers. These colorful, lively gifts will make routine habits like brushing and flossing more enticing to your child. After the holiday season is all wrapped up, be sure to schedule an appointment with Growing Healthy Smiles to keep your little one's teeth in tip-top condition.