Need a last-minute stocking stuffer? Here are a few ideas to get your little ones excited about taking care of their teeth this coming year!
A New Toothbrush
Everyone loves a new toothbrush and they should be replaced every six months. Get your little one an electric toothbrush with your their favorite character, that lights up or plays music. Be sure to choose a soft-bristled brush with the appropriate sized head for smaller mouths.
Chewing Gum or Lollipops containing Xylitol
Kids love sweet surprises and you can feel good about giving them these sweets that are actually good for them.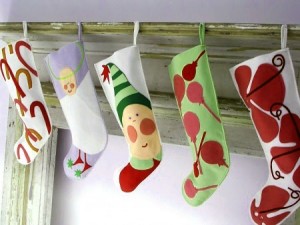 Tooth Fairy Box
Does your little one have any loose teeth? Instead of a jewelry box or keepsake, why not give them a tooth fairy box?
Flavored Floss
There are some interesting floss flavors to try, such as cinnamon, cupcake, bacon, and even waffle.
Sports Mouthguard
Even if they already have one, a new color or style can get kids excited about staying in the habit of wearing it.
Silly Toothbrush Holder
There are a lot of fun toothbrush holders out there. Find one with their favorite animal or character.
A Clementine/Small Fruit
Fruit is always a healthy alternative to candy. Here's a little history about why clementines were once popular to put in stockings.